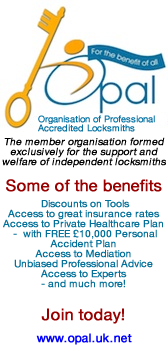 ---
International News
Products
Licensing of CCTV and access control contractors by Ireland's PSA commences
by Paul Cunneen, President of the Associated Locksmiths of Ireland (ALOI).
This is a new law that forbids any contractors in from operating within the Republic Of Ireland, in the Access control or CCTV sectors without a PSA (Government) licence. This will also affect UK companies from operating in the Rep. Of Ireland, and would be extremely difficult for these companies to obtain the licence. Part of the licence requirements are a valid Irish C2 (Tax clearance certificate) for each and every director in the company, Irish Gardai vetting certificate (Police vetting and certificate). UK CRB check is not acceptable (as any offence in Ireland must be checked as part thereof).

Business premises inspection, compliance with Irish standards for Alarm and monitoring on your premises (Certification
more
---
Assessing Gluteal Hardness in Uniformed Security Guards
The following is an article from the Annals of Improbable Research.
by Peter Freundlich, The Peter Freundlich Institute New York City
The author of this study has often been an object of intense study by Uniformed Private Security Guards. In response, he has spent much time in turn studying them and their behavior. Here is the fruit of that study. Read it, and you will have a clear understanding of the concept of Gluteal Hardness.
Full Story
---
Cybercrime No. 1 fear for commerce
Cybercrimes have become the No. 1 worry of publicly traded U.S. companies, in terms of potential litigation and financial losses, according to a recent survey of the Chubb Group. Fully, 63 percent of the respondents said they were most concerned with losing customer or employee data through an electronic security breach.
In an article in PC Advisor an insurance company data breach that exposed 1.1 million people to identity fraud exemplifies the kind of cybercrime that companies increasingly fear will land them in civil court.
Full Story
---
Turkish Locksmith exhibition Istanbul


Lockdecoders have kindly sent us some photos from the annual Turkish Locksmith exhibition they attended in Istanbul.
Held from the 23rd to the 25th November, Peter Southern says: "What a well turned out exhibition it proved to be! I think about 800 people attended and we were there for the first time with our new Turkish Distributor Severn Security Systems.
more
---
Emerging security trends For 2013
The year saw a huge upsurge in the amount of online hacking. Cyber attacks in some form or another were practically a monthly occurrence. In fact, Venture Beat called 2012 a 'big, bad year for online security breaches', citing high-profile companies such as AOL, LinkedIn, Google and Yahoo as falling victim to hacking attacks that have exploited their customers' private information.
Full Story
---
IT security firm to create 100 jobs
An IT security firm is to create 100 jobs at a new operations centre in Dublin. Mandiant is opening a security and engineering centre to develop products to fight cyber attacks.
Ireland Jobs Minister Richard Bruton said: "Today's announcement that Mandiant, a specialist company in the fast-growing IT security sector, is establishing operations in Ireland with the creation of 100 high-end jobs is great news."
Full Story
---
New business management tool will improve locksmith business processes


Secure Assure, the IT Business Services and Project Management specialist has launched a new product for businesses which aims to improve business efficiency.
more
---
UAP TradeLocks Ireland Open Day a great success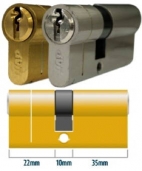 UAP TradeLocks opened their doors on Sunday 25th November to welcome customers to their new offices in Dundalk, Ireland.
more
---
Hotel door lock firm Onity offering security fix
The firm that makes door locks with a well-publicised security vulnerability has said it is offering a fix. Onity makes locks for hotel rooms around the world, but a hacker revealed in July that a security flaw meant burglars could easily access the code to unlock them.
The company has been sharply criticised for taking five months to get to even this point.
Full Story
---
Securitas USA to provide interactive remote video monitoring security service


Milestone Systems' XProtect video management software (VMS) and Razberi Technologies' storage servers have been chosen as the solution to power a hosted monitoring service offered nationwide by Securitas Security Services USA, Inc. The monitoring centers using these combined technologies will be manned by Iverify Inc.
more
---
---
---
This Week's News
---
---
---
---
---
---
---
---
Locks and Security News Archive Search
We keep an extensive archive of news stories and product information that have featured in past issues of Locks and Security News. If you would like to run a search of the Locks and Security News web site using the search tool below please just go ahead by entering in the name of the person, product or company or any other key words that you are looking for.
---
News in Brief
How to contact us at Locks and Security News: