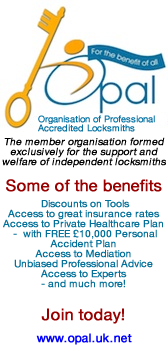 ---
International News
Products
Global car theft hot spots and trends revealed
Statistics show that South America is the car theft capital of the world - but does this tell the whole story?
SBD's latest research, Global Theft Guide 2012, looks at the worldwide trends in order to profile current market conditions and to predict which markets are most likely to show an increase in vehicle theft in the near future.
This quick and easy guide for vehicle theft statistics:
- Covers 26 countries across the globe
- Provides an in-depth insight into theft factors
- Identifies future trends for global car theft
---
Weak passwords to be major security risk in 2013
At the start of a new year, two security specialists have highlighted the main areas of concern for corporate IT security in 2013.
The biggest security threats to companies in 2013 will depend on who is attacking the business: Opportunistic criminals will continue scanning for accounts with default or weak passwords, while targeted attackers will refine their attempts to fool employees, business services firm Verizon and security software firm McAfee stated in separate reports.
Full Story
---
Oz McDonald's installs a DNA deterrent spray in all 700 stores
McDonald's is installing a spray in more than 700 stores which covers thieves in DNA linking them to a specific crime for several months, it has emerged.
The fast food giant is taking the drastic action following a spate of robberies in its Australian outlets over Christmas and New Year.
The burger chain has linked with up with UK security firm SelectaDNA and will now install the system which covers thieves with the invisible, non-toxic spray in all its 780 outlets across the country.
Full Story
---
Yale gets a handle on TS007 standards


Yale has launched a new Premium door handle developed to TS007 2 star standards, completing its "good, better, best" offering to locksmiths within the replacement PVCu furniture market.
more
---
---
Portable DVR integrated into webeye alarm monitoring solution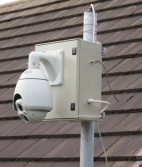 VDT Direct, a leading developer of rapid deployment video security solutions, has announced that the DV COP Cell portable DVR system has been successfully integrated into WebEye, the recently launched cloud-based alarm monitoring software. This market leading event-driven DVR is used by most of the UK's police forces and delivers evidential quality images for most of UK police forces in wide range of asset protection and flytipping applications.
more
---
Licensing of CCTV and access control contractors by Ireland's PSA commences
by Paul Cunneen, President of the Associated Locksmiths of Ireland (ALOI).
This is a new law that forbids any contractors in from operating within the Republic Of Ireland, in the Access control or CCTV sectors without a PSA (Government) licence. This will also affect UK companies from operating in the Rep. Of Ireland, and would be extremely difficult for these companies to obtain the licence. Part of the licence requirements are a valid Irish C2 (Tax clearance certificate) for each and every director in the company, Irish Gardai vetting certificate (Police vetting and certificate). UK CRB check is not acceptable (as any offence in Ireland must be checked as part thereof).

Business premises inspection, compliance with Irish standards for Alarm and monitoring on your premises (Certification
more
---
Assessing Gluteal Hardness in Uniformed Security Guards
The following is an article from the Annals of Improbable Research.
by Peter Freundlich, The Peter Freundlich Institute New York City
The author of this study has often been an object of intense study by Uniformed Private Security Guards. In response, he has spent much time in turn studying them and their behavior. Here is the fruit of that study. Read it, and you will have a clear understanding of the concept of Gluteal Hardness.
Full Story
---
Cybercrime No. 1 fear for commerce
Cybercrimes have become the No. 1 worry of publicly traded U.S. companies, in terms of potential litigation and financial losses, according to a recent survey of the Chubb Group. Fully, 63 percent of the respondents said they were most concerned with losing customer or employee data through an electronic security breach.
In an article in PC Advisor an insurance company data breach that exposed 1.1 million people to identity fraud exemplifies the kind of cybercrime that companies increasingly fear will land them in civil court.
Full Story
---
---
---
This Week's News
---
---
---
---
---
---
---
Locks and Security News Archive Search
We keep an extensive archive of news stories and product information that have featured in past issues of Locks and Security News. If you would like to run a search of the Locks and Security News web site using the search tool below please just go ahead by entering in the name of the person, product or company or any other key words that you are looking for.
---
How to contact us at Locks and Security News:
REQUEST LOCKS AND SECURITY NEWS HERE
Locks and Security News is broadcast every Wednesday. You may receive it FREE each week by clicking the link above.
To prevent this newsletter from getting swept up by overzealous email filters, we suggest that you add [email protected]
s.com to your address book.
News
Christmas message from the magazine and shows
Almost 200 people have registered on the www.lockexpo.co.uk site - over 100 in the last week!
This will allow them to print off or download the QR entry code and to update their details. It also means that future shows, including ALEX next October. All you will need to do is log in and request your QR code. A one time registration for all future shows! Just a quick login for each show and it's done. The login will also give you access to other things like booking training etc.
more
---