Locks and Security News: your weekly locks and security industry news
11th December 2013 Issue no. 196
Your industry news - first
---
Geneva 2012 Vehicle Security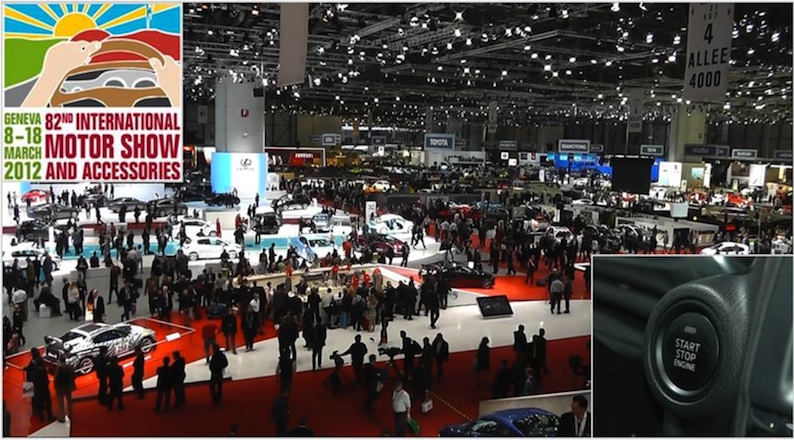 Whilst Geneva might not be one of the biggest shows, it is still considered one of the most important alongside the likes Paris, Frankfurt and Detroit, and 2012 was no different, with the world premières of several key new models taking place.
SBD's Secure Car team was there looking for the latest trends in vehicle security and smart key technology.
Smart key fitment continues to rise, despite apprehension from some major manufacturers.
It was a good start to the show for Chevrolet and Opel as the Volt and Ampera were named joint European Car Of The Year. They're fitted with the same smart key system which uses a single push button to lock and unlock the doors, and a push button start for the ignition.
Chevrolet use the same system, with a slightly altered push button, on the new Cruze, bringing their total smart-key equipped model list up to 5 vehicles in total. In contrast, Opel have fitted smart key to the Ampera but they have no plans to reintroduce smart key to the rest of their model range, citing a general lack of customer interest and satisfaction with their previous systems.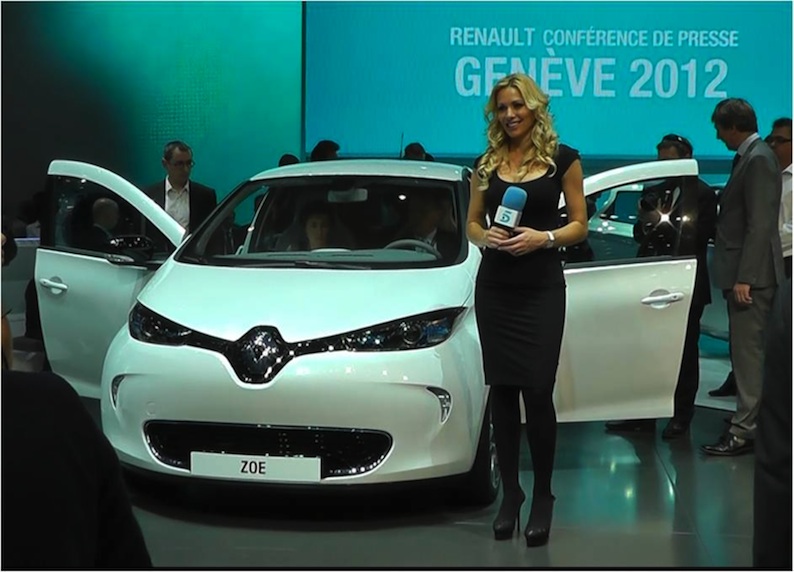 Opel aren't the only manufacturers holding back on smart key fitment. Surprisingly, Mercedes-Benz won't be offering smart key on the new A Class, despite high fitment from competitors in this segment. This follows-on from their decision last year to launch the new B-Class without smart key as well.
Meanwhile, other world debut vehicles such as the Kia Cee'd and Audi A3 both have smart key available as standard across most model variants, continuing the growth of this technology across their model ranges.
Honda, Peugeot and Citroen are all pushing on with fitment plans too. Peugeot introduced their first system on the 508 at Paris in 2010 and introduced a new system on the 4008. The vehicle was jointly developed with Citroen (C4 Aircross) and Mitsubishi (Outlander) and all three were launched in Geneva with identical smart key systems.
Honda followed up the launch of their first generation smart key system in Frankfurt six months ago on the Civic, confirming that the same system will be fitted to the next generation CR-V when it goes on sale at the end of 2012.
Geneva confirms that for most manufacturers, smart key system availability continues to grow. SBD expects this will continue in the near future, especially as demand increases rapidly in developing markets such as China and as manufacturers look to standardise features and specifications to create 'global cars'.
Zoe shows the way for electric charging cable security
From the EV Pavilion to the charge points and concept vehicles on each manufacturer stand, one of the main talking points at Geneva was the broadening appeal of hybrid and electric vehicles. For the SBD Secure Car team, this meant another opportunity to see who was thinking of anti-theft in their design - particularly for charging cables.
Copper has a high scrap metal value and stocks of copper wire are often targeted by thieves - for example from railway lines or off building sites. With manufacturers and governments dreaming of a future with rows of electric vehicles charging by the roadside, SBD consider it inevitable that theft of copper charging cables will become an issue.
Until now, security seems to have been a secondary consideration for most EVs, but Geneva 2012 showed signs that some manufacturers are taking steps to protect against cable theft.
Top marks go to the newly-launched Renault Zoe, where the cable is locked into place to the vehicle as part of the central locking system. The Zoe is also equipped with a standard Renault Smart Key system which has walk away locking, meaning the cable and doors are locked and the alarm is set when the customer walks away. The cover for the charge point can be unlocked separately from the remote key fob.
Volvo have also considered cable security as a feature of their e-C30. The cable is not physically locked in placed, but removing the cable triggers the vehicle alarm system and will send an alert to the customer's smart phone.
Meanwhile Nissan and Citroen both provide approved accessory systems to protect against cable theft. For the Nissan Leaf, this is a locking cage that fits over the cable and charge point at the front of the vehicle. The Citroen system is simply a padlock that can be looped through the cable's release handle, meaning it cannot be released.
Despite these developments, several other concept and production-ready EVs still have little security protection for the cable. As sales of these EVs begin to increase, SBD will keep a close watch to see whether the vehicle manufacturers who are more switched on to cable theft are more successful than those who aren't.
For more information on our research into Electric Vehicle security, including our report Theft Risks for Hybrid and Electric Vehicles, please contact us at info@sbd.co.uk or call us on 01908 305101.
21st March 2012
---