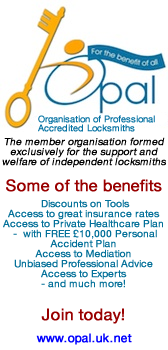 ---
International News
Products
Yale launches new Doormaster products


Yale has unveiled its latest pioneering Doormaster multipoint lock products following the range's successful launch in 2012. Development and improvement of the range has been made to ensure greater usability for locksmiths.
Both timber and composite doors may now be fitted with a new 16mm professional Doormaster multipoint lock which will act as a replacement for the majority of 35-45mm backset products.
more
---
Safer Ship Travel with Milestone-Axis


Milestone Systems' open platform IP video management software (VMS) is installed in the Norwegian ship service called 'Hurtigruten' with network cameras from Axis Communications. An engine room fire in 2011 prompted renovations with innovative surveillance technology for safety and operational excellence.
Hurtigruten is a traditional ferry service for the transportation of goods and passengers between Bergen and Kirkenes in Norway. Serving the coastal population since 1866, it is both a transport route and a tourist attraction. The route currently has 11 vessels calling at 34 ports every day of the year, transporting more than 230,000 passengers.
more
---
Genuine Lishi launch ultimate training kit


Genuine Lishi have released the new auto-locksmiths 'bible' in the form of The Complete Genuine Lishi User Guide and Training Manual Kit.
This new Training Kit provides Genuine Lishi customers with everything they need to perfect their skills using Genuine Lishi tools. The kit includes The Complete Genuine Lishi User Guide and Training Manual which consists of 200 pages of information, how to guides and hints and tips.
more
---
Locks fail but no-one leaves jail
Hundreds of locks on cell doors at a US prison opened simultaneously over the weekend - but no one escaped. About 500 locks popped open inside the Montgomery County jail, prompting officials to declare a security emergency that included posting about 20 police cars on the perimeter of the facility.
No inmates tried to escape and the locks were reset, said Arthur Wallenstein, director of the county's Department of Correction and Rehabilitation. Wallenstein said the cell-door locks had also disengaged a few days earlier, before being reset. "It's definitely a problem," he said. "We must find the source of it."
more
---
AMG Launches 'mini' TotemCam360


AMG Systems, the British manufacturer of sophisticated Megapixel cameras and CCTV transmission technology, launched their new 'mini' TotemCam360 at the main US security technology show - ISC West - in Las Vegas, USA.
more
---
Security officials face questions over Boston Marathon bombings
Top U.S. security officials face a grilling from lawmakers on Tuesday over whether authorities who have charged one man with the Boston Marathon bombings may have overlooked warning signs two years ago flagging the other suspect.
Dzhokhar Tsarnaev, 19, was formally charged with using a weapon of mass destruction and malicious destruction of property resulting in death at a bedside hearing on Monday in his hospital room, where he was recovering from gunshot wounds suffered in shootouts with police.
Full Story
---
Yale helps locksmiths with fishing solution


Yale is offering locksmiths a letter plate restrictor, which can reduce the risk of vandalism, theft and lock manipulation for consumers.
more
---
The US House of Representatives has passed legislation designed to help companies and the government share information on cyber threats, though concerns linger about the amount of protection the bill offers for private information.
This is the second go-around for the Cyber Intelligence Sharing and Protection Act after it passed the House last year but stalled in the Senate after President Barack Obama threatened to veto it over privacy concerns.
Full Story
---
Lockdecoders USA will be at Just Cars showing the new Miracle A9 and the MiraClone


Lockdecoders USA is proud to announce that we will be at Just Cars being held in Las Vegas May 3-4, 2013 at the Las Vegas Speedway, Las Vegas, Nevada, USA.
more
---
Welcome to

Read by industry professionals nationwide - and beyond
In this issue:
While IFSEC is on this week we have selected a small handful of exhibitors to preview. Next year the show changes venue to London and while it is already the world's biggest show of its kind, I think we can really expect to see a spike in visitor numbers then.

You can comment on this or any other item in Locks and Security News on our FaceBook page. You can find us at www.facebook.com/pages/Locks-and-Security-News
If you enjoy reading Locks and Security News so do others! If you have company news, stock clearances, distributor or product information tell us about just email news
---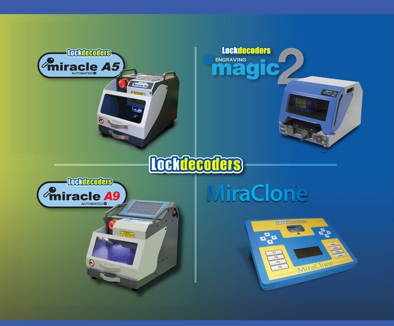 ---
This Week's News
ASSA ABLOY and HID
Hall 4, C40

ASSA ABLOY and HID Global, both leading global brands, are joining forces at IFSEC 2013 to showcase a broad range of electronic access control products and solutions. These include standalone, integrated, wired, wireless and IP access control solutions to address customer security requirements across multiple vertical sectors and applications.
---
IFSEC: Ingersoll Rand Security Technologies
Ingersoll Rand Security Technologies
Hall 5, E60
Ingersoll Rand will be launching its new aptiQ multi-technology reader at IFSEC 2013, as well as demonstrating the new CISA eSIGNO contactless lock, the PegaSys intelligent access control system, and Interflex customised solutions. Their electronic access control products including biometric handreaders will also be linked up to Ingersoll Rand's software solutions for a live, interactive experience.
---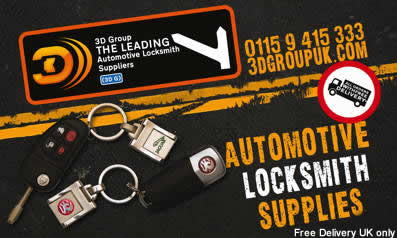 ---
Paxton are introducing the Net2 Entry Vandal Resistant Panel at IFSEC 2013. A smart, simple and super tough door entry solution, the panel is made from marine grade stainless steel with an attractive finish that will withstand the elements.

- High quality marine grade stainless steel
- Highly durable vandal resistant keypad
- Resilient weatherproof design
- 3 components simply plug together
- Units auto-detect for easy installation
- Fast plug and play expansion
- SIP compatible
---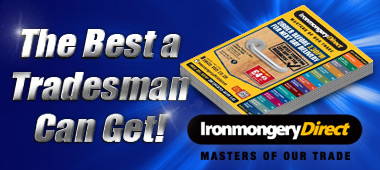 ---
Hickleys
Hall 5, J115
As market leaders providing electronic solutions for the Automotive industry, Hickleys have developed their product range to include electronic solutions and devices for government agencies and commercial security operations. Products include Mobile Phone Detectors, Signal Jammers, Secure Phones, Anti Surveilance Devices.
---
Herta Security
Hall 4, D15
Facial Recognition Goes Supersonic.

Herta Security launches BioSurveillance NEXT, said to be the World's fastest facial recognition solution for video surveillance. 40X faster than conventional CPU based facial recognition, BioSurveillance NEXT processes in real time, live/recorded HD video at 150 fps using GPU technology. Designed for facial identification in crowds.
---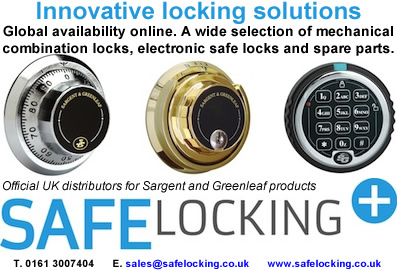 ---
SMP Security
Hall 4, B25
SMP Community range of Cash & Jewellery Safes in 6 grades.
SMP are the only UK manufactured to test to 6 grades in a range of sizes to suit all requirements inc deposit models.
Test certificates are to BSEN 14450, 1143 & 1183 and are ratified throughout Europe.
Members of Eurosafe.
---
Wyvern
Hall 4, F162
Protection for staff and stock from forced entry at vulnerable moments, like closing time. Lockpoint's Wyvern encrypted wireless access control system can be activated by key fob or panic button at the first sign of danger. No electrical wiring. Easy-fit and suitable for most inwardly opening doors. Visit us on stand 4/F162.
---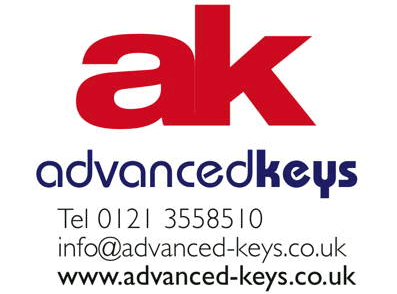 ---
Locks and Security News Archive Search
We keep an extensive archive of news stories and product information that have featured in past issues of Locks and Security News. If you would like to run a search of the Locks and Security News web site using the search tool below please just go ahead by entering in the name of the person, product or company or any other key words that you are looking for.
---
How to contact us at Locks and Security News:

Newsdesk News
If you would like Locks and Security News to feature your product information, case studies, or company news, just email as above. Ideally a Word doc + jpeg images. Remember, we can take copy up to 5pm on any Tuesday for Wednesday transmission.
Want a link from Locks and Security News to your web site? Just ask for details.
The views or claims expressed by contributors do not necessarily reflect the views of the publisher. Whilst every effort is made to ensure accuracy, the publisher accepts no liability for errors in this publication.
John Austen
Publishing Director and LASN weekly compiler
Tel: +44 (0)1580 755 863
Fax: +44 (0)1580 754 669
Mobile: 07766 707 888

Mick Friend
LASM Magazine Editor
Tel: +44 (0)1359 241 699
Mobile: 0790 - 577 4496
Norman Setra
LASM Magazine Publisher
Direct Tel: +44 (0) 208 255 5072
Mobile: 0780 267 2695

Alan Austen
Advertising Sales
Tel: +44 (0)1580 755 863
Fax: +44 (0)1580 754 669
Mobile: 0785 137 1128

For security professionals at all levels the country's biggest specialist forum for those with an interest in locksmithing Professional Locksmiths Forum gives you a chance to air your opinions, introduce yourselves and exchange views with others in the industry. It is free to join and use and there is only a simple registration form to fill in; this will also verify your free subscription to the magazine:
go to www.plf-uk.info or click the forum logo above.
Every security professional is welcome. Join up and write - its for YOU!

REQUEST LOCKS AND SECURITY NEWS HERE
Locks and Security News is broadcast every Wednesday. You may receive it FREE each week by clicking the link above.
To prevent this newsletter from getting swept up by overzealous email filters, we suggest that you add news@locksandsecuritynew
s.com to your address book.
News
---
---
---
---
---
---
---
---
---
---